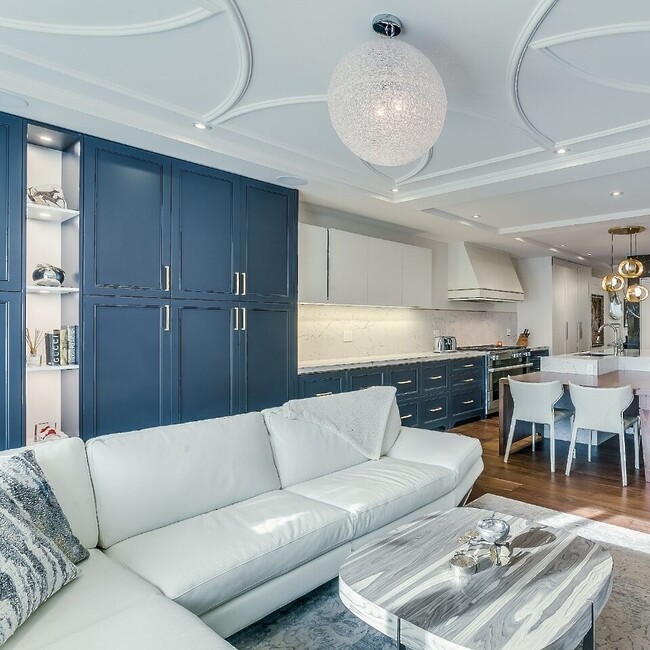 The kitchen is the heart of the home. It is the place where family members spend the most time, and nowadays, guests are also often hosted in these versatile spaces. It has the potential to be one of the most multi-functional spaces in a home, and as such, many homeowners are looking to make their own custom kitchen to serve their aesthetic and functional interests.
If you are looking for ideas on what to do with a custom kitchen, look no further.
In today's blog, we will be sharing some ideas to get you started on your kitchen remodeling journey.
1. Add some texture
When it comes to interior design, texture is one element that is extremely subtle but can make a huge difference in the overall look and feel of a space. If you are not looking for massive changes in your custom kitchen, you can settle for simply adding more textured elements that better convey an aesthetic or your intention for the space. For instance, for a homier and more welcoming kitchen, add cushioned seating, soft pillows and curtains to communicate to guests that you want them to stay and enjoy the space. Different textures work better with different aesthetics. For example, a rustic or country style kitchen can benefit from some wicker decorations and wood-textured surfaces, whereas a Mediterranean kitchen can make great use of colourful terracotta and ceramic tiles and decorations.
2. Open up the space
Before you embark on your remodeling journey, it is important for you to be sure of your intentions for the space. If you want it to be more multi-functional and guest-friendly, consider expanding the space of your kitchen or opting for a more open floor plan and layout. Instead of closing the kitchen off as a separate room, use wall dividers if you want some kind of separation. Add floor-to-ceiling windows and bright lighting to make the space even larger. To maximize the functionality of your custom kitchen, opt for advanced appliances and consider whether you have extra space for a separate pantry. If you have the space, get a large island that will serve as a gathering point and a centrepiece.
3. Make a comfy nook
A nook is another great space to create in your custom kitchen. It is a great option to have, creating a little bit of separation and privacy in an otherwise busy area of the home. Set up the nook in an available corner, preferably if there is a large window behind it, and decorate the space with a fair amount of plants and flowers. This kind of interior fixture can help imbue any space with a down to earth sensibility and give both guests and home inhabitants the option to rest and relax in comfort. Details like this really convey an attention to detail and show guests that you take their comfort and enjoyment seriously. You can decorate the nook to really show off your personality, adding shelves for books and other personal effects.
These three suggestions can help you get started on how you want to remodel your custom kitchen. Inspiration can be hard to come by, but if you have just one change you'd like to see in your kitchen, you can easily get the process moving with the help of professional custom kitchen designers. Get in touch with the experts at NIMA Kitchen, share your ideas and desires with them, and watch your dream kitchen come to fruition.