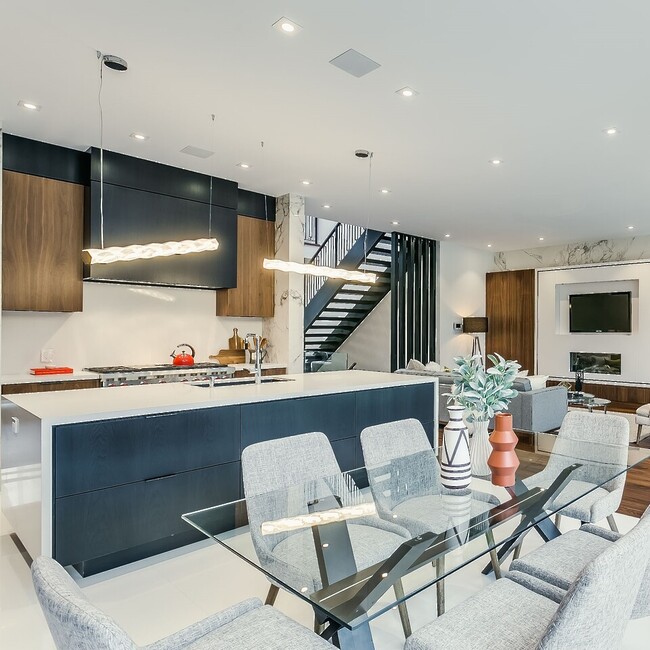 European kitchens are the go-to trend in today's interior design world. Even older homes are upgrading their kitchens to take on more of that minimalistic look. The world's top and most-renowned home renovators and remodelers stand behind European kitchen design, touting its efficient use of space and creative approach to maximizing the potential of minimalism.
In today's blog, we will be going over five key elements of European kitchens that make them so appealing to homeowners and designers alike.
Minimalist Aesthetics
Traditional kitchens prioritize flaunting details, having attention-grabbing embellishments, crown mouldings, and more. However, the design aesthetic of European kitchens mandates that less is always more. With fewer details to parse through, the overall harmony of a kitchen's design can be better appreciated.
Ease of Use
Naturally, modern design has uncovered new ways to boost convenience for homeowners. With a strong emphasis on modern appliances and freeing up space, European kitchens are able to capitalize on this. Practicality and ease of access are some of the main priorities, but without compromising aesthetics. For instance, while European design favours handle-less fixtures as a way to reduce visual clutter, care is taken to ensure that doors can still be easily opened.
Capabilities for the Modern Cook
European kitchen designers pay extra attention to all the up-and-coming appliances in the market. The emphasis is not only on new design styles, but on the many different ways appliance manufacturers innovate kitchen technologies. These technologies can apply to cooking, storage, and more, ensuring that every process in the kitchen is as simplified as possible. With such advanced appliances, there is no recipe or advanced cooking technique that you will miss out on.
Specialized Parts, Fixtures, and More
Custom-designed plate racks, pantry units, foldable appliance platforms, and other specially-designed parts and fixtures are commonplace in European kitchens, particularly because they are great contributors to making your kitchen even easier to use. Almost everything can be custom-tailored to suit your preferences, giving you a space that is truly your own.
Get the Best Kitchen Designers to Design Your Home Today
You can always count on us at NIMA Kitchen & Bath for all your kitchen design needs, no matter what your style preferences are. Contact us today to learn more about our products and services!