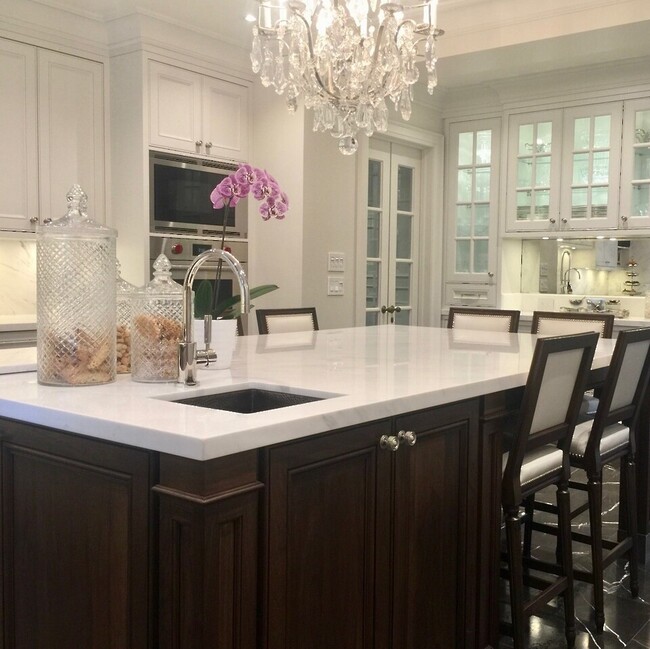 The kitchen is one of the first things visitors to your home will notice. More importantly, it is also one of the places where homeowners will spend most of their time. Naturally, home designers place a lot of emphasis on a well-designed kitchen, knowing the effects it can have on both guests and inhabitants. A well-designed and organized kitchen can be calming and aesthetically pleasing without sacrificing any functionality. Indeed, traditional kitchen designs remain popular because of their timeless charms.
Here are four ways traditional kitchens bring the charm to your home:
Materials that Make Sense
Traditional kitchens are typically designed with either a flat panel or raised panel, framed door. Door materials depend on many factors. Typically a kitchen with a stained door showing natural wood grain would be made in Maple, Walnut or Oak. Clients interested in a solid paint colour such as white, grey or even brighter tones will typically choose an MDF door. Nowadays it is very common to mix both solid colours and wood not just because of their rustic aesthetic, but also because solid wood fixtures are incredibly sturdy and durable if installed and cared for properly. These wooden accents will create a nostalgic or classic appeal, giving your home effortless elegance.
Colours That Enhance Warmth
Besides the warmth of wood textures, traditional kitchen designers will use a significant amount of stone tiles, limestone, granite, and
other traditional materials to tie everything together. In most cases, warmth, as opposed to the sleek and cool styles that are dominant among modern-style kitchens, is a priority when designing a traditional kitchen. This warmth makes the kitchen a great place to gather and will be sure to inspire an appetite in anyone!
Longevity and Timelessness
While home designers keep coming up with new trends for kitchens, one truth remains undeniable: traditional styles have and will always be around. Decades down the line, traditional kitchens will still be relevant design-wise and will continue to be marketable to potential home-buyers. If there is a chance you may sell your home in the future, a traditional kitchen is a safe bet.
Work Only With the Best Designers for Your Ideal Kitchen
Make sure you invest in top-notch designers to execute your vision. At NIMA Kitchen & Bath, we work closely with our clients to help them realize their dream kitchens, Call us today to schedule a consultation!