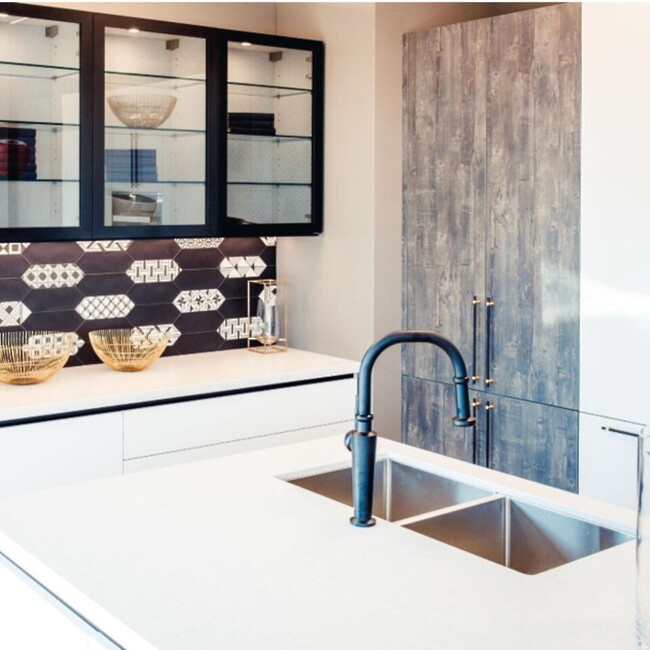 Many kitchens have a fixed layout, so when you are considering a re-model there is not much you can do unless you have an unfinished basement and a very good contractor willing to move things around . If you are building a new home however, it is advisable to consider the placement of certain fixtures such as kitchen islands, sinks, cabinets and more. Renovators and kitchen designers often disregard sinks for more aesthetic features.
If you are planning a traditional or contemporary kitchen from scratch or are going for a complete makeover, you should consider a few sink positions before designing a layout. To help you in this endeavour, here are 4 sink placement ideas you can implement
4 Sink Layout Ideas for Your Kitchen Space.
Treat Yourself With A View
You can make your kitchen space more aesthetically pleasing by installing it near a window. If you have a large kitchen window offering a scenic view, opt for a [TMC1] large stainless steel undermount sink that looks over the scenic vistas outside. This layout can add to the calming vibe of the space as you perform your daily chores.
Stick To Basics By Prioritizing Plumbing
The pipe layout and drainage outlet of your house are the best indicators of where a sink should go. Depending on plumbing schematics, install the sink on the outer wall of the kitchen to reduce the distance to the drain pipe. It is possible to change the positioning of the sink to a more central location, but it might require you to change the pipe layout, adding more expenses. So stick to the basics and fit the sink close to the drain pipes.
Don't Miss Out On Gatherings With An Island Sink
A fitted sink on the outer wall is practical, but not very appealing if you love to host people. Don't turn your back on your dinner guests. Instead, install a farmhouse sink in the center of the kitchen island to stay in the middle of all the activity. Entertain your guests as you prep your meal for the evening.
Consider Multiple Sinks For Efficient Cleaning
You can explore ideas for multiple sinks if you have even enough space in your layout. Go for a double bowl sink where you can place the clean and dirty dishes separately, making clean-up a breeze. Alternatively, install a small sink on the kitchen island for food prep, and a larger cabinet sink for dishes at the perimeter of the kitchen. Remember to make room for sufficient plumbing in your layout.
Thus, by fitting single or multiple sinks in these configurations, you can alter the vibe and layout of your traditional or modern kitchen. For more quality tips and suggestions to renovate your custom kitchen, reach out to us at Nima Kitchen and Bath today.