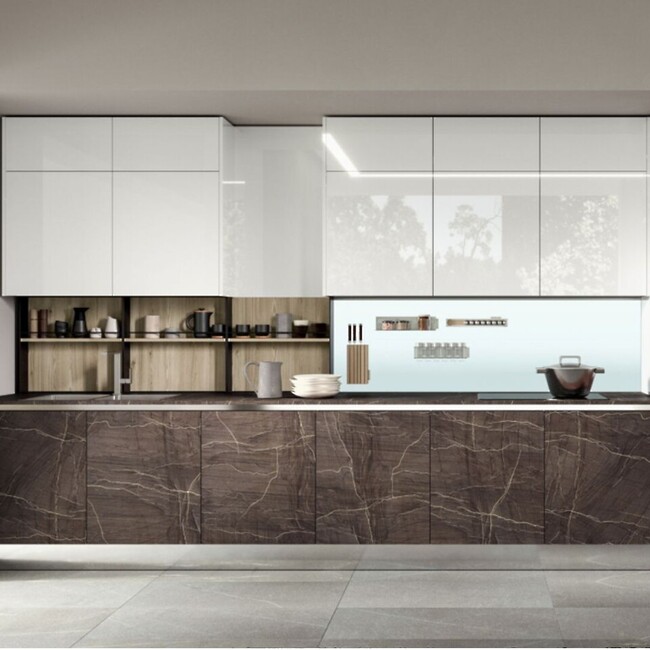 When it comes to a kitchen's design scheme, cabinets can tie the theme together or be a complete mismatch. Installing the right type of cabinetry is necessary for a desirable look unless you are looking at a complete kitchen revamp. Apart from visual appeal, they also need to be durable. Keeping this in mind, choosing cabinets for your kitchen might seem daunting at first. Consider these 4 factors to make the decision easier.
How to choose stunning kitchen cabinets?
Shortlist Cabinet Materials
Cabinets need to be tough and sturdy. They must also exude an elegant and refined vibe. Select popular materials such as solid wood, laminate or MDF to achieve this. Bespoke cabinets made from solid wood are an evergreen classic. However, they can expand or warp with time. Alternatively, go for laminate or MDF if cabinet maintenance is a dealbreaker.
Keep The Kitchen's Style In Mind
Cabinets can blend in with the kitchen's design scheme or create a contrast. Take stock of your kitchen's design before purchasing new cabinetry. For instance, installing ornate cabinets with a pristine white finish might not work with a rustic kitchen. Instead, give a natural finish to your cabinets to bring out their warmth for a rustic vibe.
Carefully Consider Cabinet Doors
You might consider using the same colour and finish throughout your kitchen. However, it's possible to further enhance their aesthetic appeal by adding a second colour or texture reflecting your personality. Glossy white upper cabinets pair well with light natural wood lower cabinets. Matte Black lower cabinets are a beautiful contrast with medium brown wood upper cabinets and pantries. Opt for some strategically placed glass doors to highlight your best dishware with dramatic lighting.
Choose The Right Finish For Longevity
An aesthetically-pleasing cabinet should also be durable. Consider the cabinet's finish to increase its longevity. For example, laminate doors are extremely durable and easy to maintain. If you want to go the more traditional route, hand-painted MDF doors are perfect but ensure that they are finished properly. We at Nima Kitchens use high-quality primers and paints and do several coats of paint to ensure evenness, thickness and a solid finish. Lastly, in the case of chipping, simply repaint the affected area, making maintenance a breeze.
Keep these 4 basic factors in mind while selecting a cabinet for your kitchen space and you will have the perfect cabinetry installed in no time. For more tips on selecting the right cabinets for your custom kitchen, contact us at Nima Kitchen And Bath today. Expert kitchen manufacturers based out of GTA, we can help you create the kitchen of your dreams.