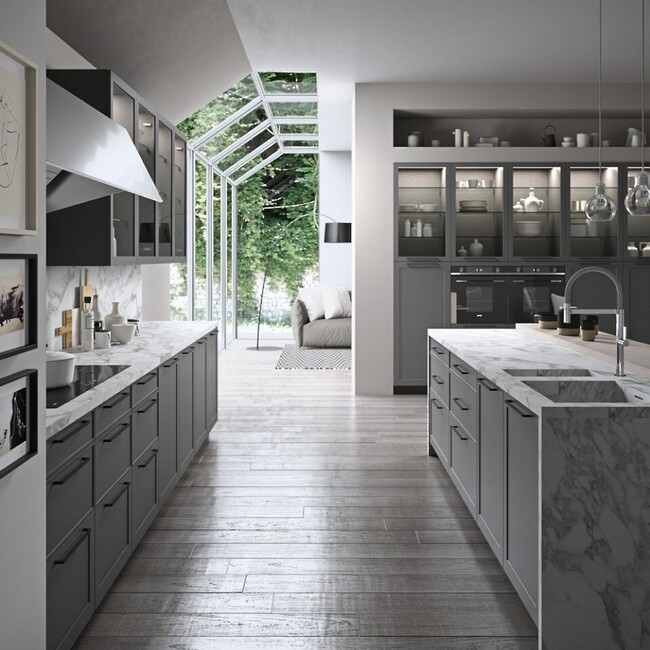 Kitchen renovations are cost and time-intensive, requiring a lot of planning. A consultation with a trusted kitchen company in Toronto is a must when thinking of renovating your kitchen. As homeowners, the last thing you want is to have a complicated renovation project. It is imperative that the lines of communication are open between you and the kitchen design company.
As a seasoned kitchen company in Toronto, we at NIMA Kitchen and Bath have dealt with a wide variety of clients with different needs. We understand that there is a lot of diversity in what our clients want, and we know that it is our duty as a kitchen company to furnish our clients with all the information they need so that they can have ease of mind during the project.
As the client, you will need to communicate your preferences clearly to the kitchen company. Do not hesitate to bring up concerns early on or ask questions.
Here are some key questions you should ask your kitchen company:
1. How long will the renovation project take?

It is not always possible to give a specific deadline. However, experienced professionals will at least be able to give you a ballpark. This helps you to plan everything you need. On the other hand, you may have specific expectations of a deadline. Make this clear to your kitchen consultant early on and they will advise you on the feasibility of the timeline in conjunction with the kind of renovation work you want to be done. Sometimes, compromises will have to be made, but it is better you know sooner rather than later. Make sure you also ask whether or not the kitchen will be usable during the renovation period. If you have a specific time when you want to be able to use your kitchen, make this known to the kitchen company in Toronto that you're working with and they may be able to plan the construction work around this.
2. How does the warranty on my kitchen work?

We are all guilty of overlooking the warranty information on products that we buy. However, for large-scale projects like kitchen renovations, it is imperative that you stay on top of the warranty information. Ask the kitchen company everything you need to–there is no such thing as a bad question when it comes to issues involving your money. Some elements in the kitchen may have different warranties. Ask the kitchen company if they can provide you with useful information for all the elements in your kitchen that are eligible for warranties.
3. What about curb appeal?

Some homeowners do not get their kitchens renovated for their own use. Sometimes, they simply want to ensure that their homes can fetch good prices on the market. In the world of interior design, the term "curb appeal" is used to refer to a home's appearance and its bearing on its resale value. Your kitchen consultant will be able to expertly advise you on how to get the most returns on investment from your renovation project. Sometimes, certain improvements or upgrades may not be worth the trouble, depending on who your target market is.
4. Who is the project manager?

Every successful project must have a project manager. A good kitchen company will make sure that you have your own dedicated person who will be the first point of communication for the project. This person will oversee the goals of the project and ensure that everything goes as planned. They will be carrying out most of the project and as such, it is vital that they are able to communicate well with the client. At NIMA Kitchen and Bath, we make sure our project managers prioritize customer satisfaction and communication above all else.
These questions will help ease your anxieties as you move into the beginnings of your renovation project. A good kitchen company will not pressure you to make decisions you are not comfortable with. They will not leave out important information regarding warranties, permits, licenses and more. A fully transparent and customer-first approach is what we aim for at NIMA Kitchen and Bath. Contact us today to learn more about our services!