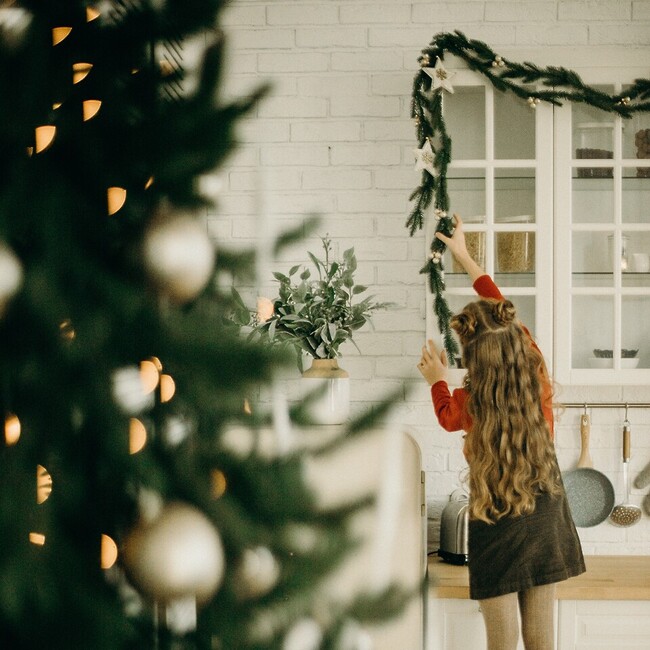 The holiday season is just around the corner. This is a time when families and friends gather for the festivities, to catch up with each other and to enjoy good food. This is what makes custom made kitchens the perfect setting for gatherings.
Although social gatherings have become restricted this year, it should not stop you from giving your kitchen that cheerful holiday spirit. Here are some ways to make custom made kitchens festive for the holidays.
Organize Your Baking Supplies
If you are likely to be baking more often during the holiday season, it is important to keep your kitchen organized. Custom-designed cabinetry and carefully crafted storage solutions from NIMA Kitchen & Bath will ensure that you will never lose track of your seasonal baking supplies ever again.
Holiday Lights
Trees are not the only things that can be decorated with lights during the season. One way to make your kitchen cozier is to line your custom cabinets with some holiday lights. This will bring a festive touch to your modern kitchen
Festive Holiday Kitchenware
Showcase some of your special holiday dishes and mugs with your new custom made shelves and cabinets. NIMA Kitchen & Bath can help you design your dream cabinetry allowing you to display the best of your holiday kitchenware.
Holiday Treats on the Counter
Make use of your brand new marble countertop designed and sourced by NIMA Kitchen & Bath. Create holiday scenery by showcasing a lovely floral arrangement or lay out some freshly baked treats for the kids. Your custom-designed countertop will act as the centerpiece to your kitchen, setting the holiday mood, as well as spreading an amazing aroma throughout your custom kitchen.
No matter how restricted your celebrations may be for 2020, NIMA Kitchen & Bath is here to help you bring some holiday cheer to your home. With over 40 years of experience designing impeccable cabinetry for custom made kitchens, we are here to help you bring your dream kitchen designs to life. For all your custom kitchen design and manufacturing needs of traditional and modern kitchens, contact us today!