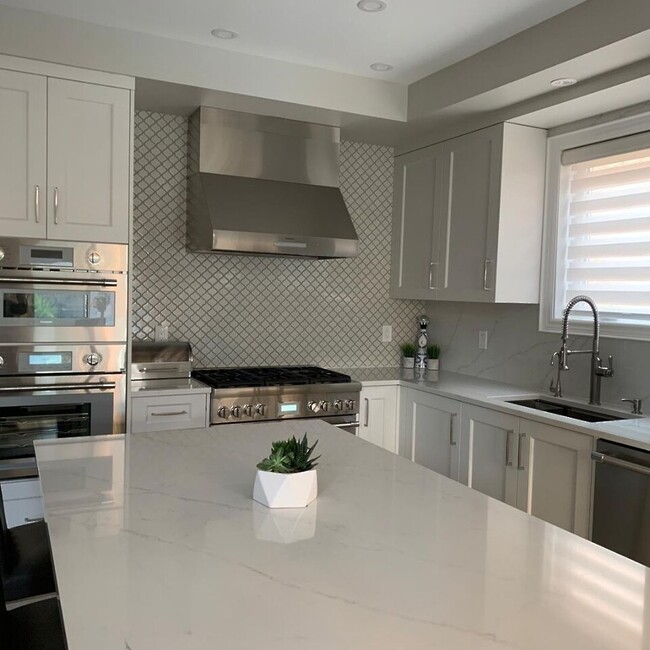 Designing and building a custom kitchen can be a complex affair. With all the considerations that have to go into material selection, architectural design, and more, homeowners can quickly become overwhelmed without the help of professional custom kitchen designers. Furthermore, the aesthetic aspects are not the only elements that need to be carefully worked on—good kitchen design also takes into account small, quality of life details that not everyone has an eye for.
When you work with a professional custom kitchen designer like NIMA Kitchen and Bath, our experts make sure to take into account every aspect of your kitchen, including all the little details that impact convenience, workflow, and floorspace.
Here are some often overlooked details that are crucial for a well-organized custom kitchen:
1. Placement of sinks and dishwashers
Nowadays, both modern and traditional kitchens come with dishwashers. When installing this appliance, it is important to have it placed within arm's length of the kitchen sink. This placement has to be planned out beforehand as it will affect the general layout of the kitchen. The dishwasher and sink have to be placed in close proximity in order to minimize mess and improve convenience.
2. Easily accessible garbage disposal
There are three garbage-related containers that every Canadian home needs: compost bin, recycling bin, and general garbage bin for non-recyclables. This can end up taking up quite a bit of space, so prudent planning is key to making sure these bins can be placed in an easily-accessible area. A good option is to incorporate a pull-out waste bin system in one of the base cabinets. Many if these systems allow for all 3 bins to be in 1 cabinet. This keeps the unsightly items away from view and controls their odour.
3. Leave enough floor space
If you plan to have a custom kitchen that has an island or some kind of dining or prep table in it, you need to first make sure your kitchen has enough space for this. There needs to be an ample amount of room between your countertops and the island, your refrigerator and the island, your oven and the island, and more. You do not want to risk a lack of space as this can turn your kitchen into a stressful and disorganized environment.
4. Consider pantry organization
A well-stocked, large, and well-organized pantry is a luxury that many homeowners desire. If you are planning for a pantry, go above and beyond with your organization options. It is not enough for pantries to simply have standard shelving. If closets can have a nice amount of diversity in their storage components, then pantries should too. You can build or install special racks, pull out shelves, baskets, containers, and more.
5. Plan for special features
Some kitchens have more than the usual furnishings and features. Seasoned cooks and connoisseurs of specific foods may want to have additional appliances in their kitchen such as a wine fridge or pot filler, or perhaps you may just want to have an additional sink or oven. Whatever the case, these appliances and plumbing fixtures take up a good amount of space and in some cases, like the pot filler, have to be built into the kitchen. These elements have to be planned for as they will affect kitchen layout.
Whatever your preferences are for your custom kitchen, the best way forward to ensure you do not miss out on these key details is to work with a professional custom kitchen designer. Kitchen specialists have to be consulted as the kitchen is arguably one of the most complex areas of a home to plan for. If you are thinking of renovating your kitchen or building a new custom kitchen, contact the experts at NIMA Kitchen and Bath today!