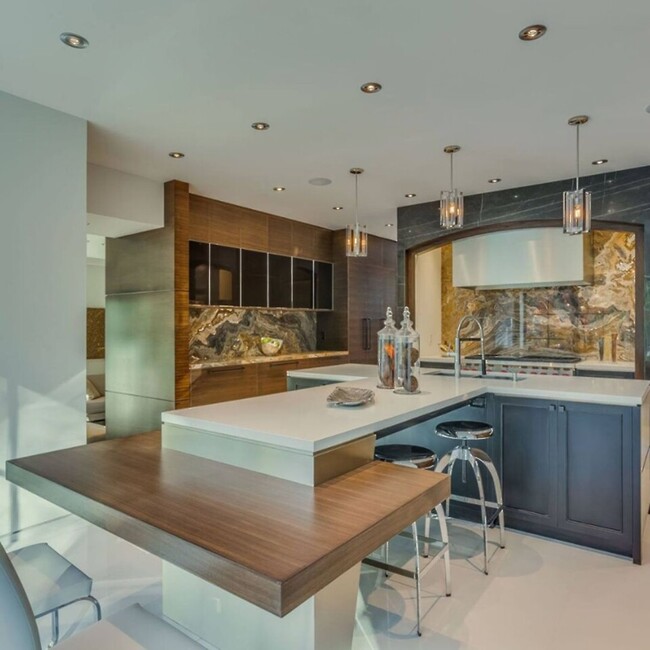 The kitchen is the heart of the house, neatly tying utility and decor to create a seamless, cohesive space. With styles ranging from sleek and contemporary, to traditional and rustic, there are practically endless ways to customize a kitchen. Having said that, there are some kitchen design concepts that marry the vintage and modern to create something unique, such as farmhouse kitchens. Designed to make the best use of the space with simple yet elegant elements, you too can achieve this timeless look by incorporating a few design ideas.
Ways to promote a kitchen's rustic appeal.
Use Natural Colors To Promote Tranquility
Natural colors such as white and cream are all too common in most kitchens. But you can experiment more freely with farmhouse kitchens. Add a dash of warm, nature-inspired colors to your space, such as floors with filigree patterns to reflect your personality.
Create A Striking Contrast With Matte Black Hardware
There are many ways to create a farmhouse vibe with the aid of rich wooden fixtures, shiplap, or even marble tiles. But it is the visual contrast that ties it all together. Create a beautiful contrast with matte black fixtures to better define other highlights in your space. For the best results, complement the black shades with white or pastel hues for a monochromatic effect.
Showcase Your Wares With A Glazed Hutch
Your hutch can do a lot more than storing utensils, china, and other cookware. Opt for a vibrant-hued hutch with glazed doors to achieve the quintessential rustic look to delight your guests.
Can't Go Wrong With Open Shelving
Farmhouse kitchens are also a blend of tradition and practicality, and open shelving is the best way to address the latter. Create a streamlined look with open shelves that showcase your most precious hardware and interesting knick-knacks, perfectly balancing out aesthetics with utility.
Go Bold With Brass Accents
Brass brings out a certain vintage character in kitchens, and it is even more suitable for farmhouse-style kitchens. Install a brass faucet to highlight its classic appeal. Alternatively, you can also go for brass handles for all cabinets and kitchen island drawers to create a bold contrast with some darker color schemes.
For more tips on creating the farmhouse kitchen of your dreams, reach out to us at Nima Kitchens. We are not just kitchen manufacturers but also expert kitchen designers who can help you achieve the desired aesthetic effect.