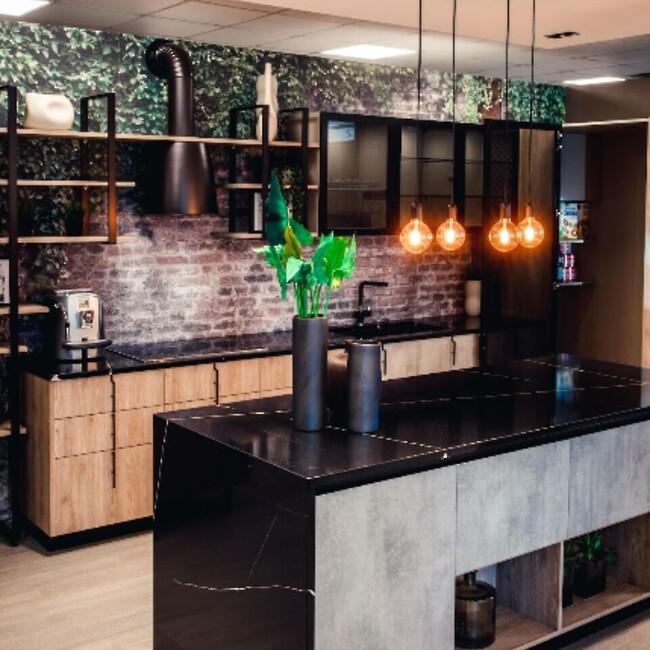 With an increasing emphasis on sustainability in all spheres of life, the trend has also found its way to interior design. Many homeowners are embracing the eco-friendly aesthetic for their contemporary kitchens and baths. You too might be inspired to renovate your kitchen space in a similar manner.
Here are 5 ways to add sustainable elements to your design scheme without losing the sleek quality of your modern kitchen.
Tips to Make Your Kitchen More Sustainable.
Embrace Antique Furniture To Add Class
Antique furniture and fixtures, made from reclaimed materials, are a fantastic way to design a greener kitchen. For practical purposes, incorporate a few modern additions to the vintage furniture. For example, if you choose a kitchen island made from reclaimed wood, go for soft-close guides for easily accessible drawers.
Choose Reclaimed Flooring To Boost Character
Keeping up with the design scheme of vintage fixtures, opt for reclaimed flooring to further add character to your kitchen space. Options like terracotta tiles are an excellent way to add warmth and historic charm. The microporous nature of the material also makes it more durable and easy to maintain than modern flooring options.
Swap Regular Paint For Eco-Friendlier Options
You can do a lot more than picking a colour swatch for your kitchen. Traditional paints contain vast quantities of microplastics in the form of binders. These chemicals eventually end up polluting the ocean. To avoid this outcome, swap out the conventional paint with something more sustainable. For example, organic paints containing Silicic Acid and castor oil as binding agents are an excellent alternative. Eco-friendly paints also offer a vibrant, diverse colour scheme, so you don't have to compromise on aesthetics.
Rethink Window Treatment Options
You might think wood is the best option for a blind, adding natural warmth and cosiness to the space. However, swapping out wood with bamboo is an even better alternative. Compared to wood, bamboo trees regenerate at a much faster rate. Go for this sustainable window treatment option to maintain the unique charm of your kitchen.
Create A Timeless Appeal With Neutral Colors
For cabinetry, using neutral colours is also a sustainable choice, as it will limit renovations over the years. Select the simple yet classy shaker style kitchen cabinets to compliment the neutral colour palette.
For more tips on enlivening your modern kitchen space, reach out to us at NIMA Kitchen and Bath. Our expert professionals will help you fashion the kitchen of your dreams.