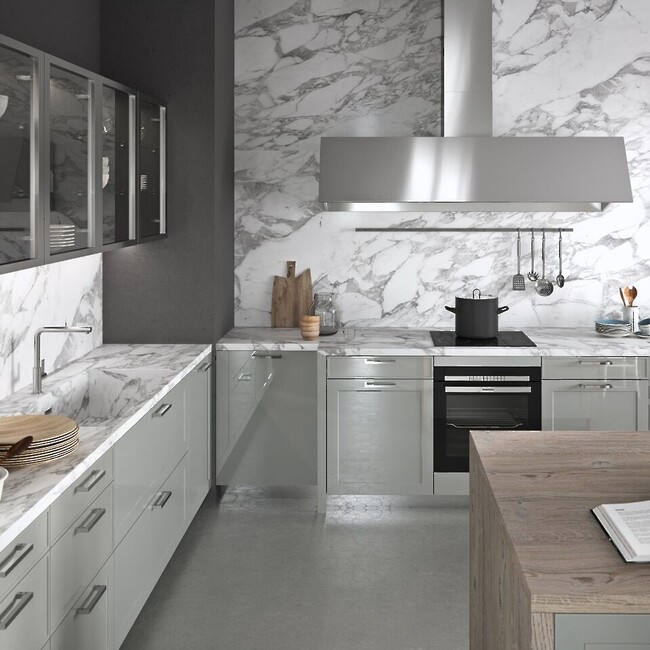 There are plenty of kitchen decor trends making headlines in recent times. Some common ones include bold colours, organic shapes and eco-friendly appliances. However, if you want to keep your kitchen space fresh, it's best to go for lasting designs and colours. Here are 5 timeless colour schemes you can implement in your kitchen to keep it chic, classy and exciting for decades.
Most Compatible Colour Schemes
Go Minimalist With White

Use a white colour scheme to keep your kitchen timeless as well as trendy. This colour will never go out of style. Go for an all-white kitchen for a clean, light and breezy vibe, or mix it up with contrasting accents while using it as a base colour. Whether you go for minimalism or something more colourful, white is here to stay.

Dabble in Barbiecore With Pink

If you want to jump on the Barbiecore trend, then pink is your best friend. While Barbiecore is all about the bold use of pink and glamorous accents, you can keep it subtle. For a timeless touch, paint your kitchen island a light or dusty pink. Here pink becomes a neutral colour, creating a soothing yet playful vibe. Tie in the look together with similarly hued appliances like a tea kettle or a toaster.

Embrace Nature With Green


With an added emphasis on nature in interior decor, green is an obvious choice. Like pink, dabble with some green accents in your kitchen space in the form of potted plants, cabinetry or even utensils. Combined with pastel hues colours like white, it creates a timeless look. Alternatively, paint the walls of the kitchen with a light shade of green and go for pastel-hued accents to create a peaceful, harmonious look.

Soothe Your Senses With Blue

Often considered a counterpart to green, a blue colour scheme can also promote tranquillity in your kitchen space. Go for a light shade of dusty blue or turquoise for your kitchen cabinets or island base. Pair this visual centrepiece with some neutral colours such as white or even pastel grey for your walls and backsplash.

Aim For Dramatic With Black

Black is a moody and bold colour, making it an unusual choice for many kitchen owners. However, if done right, you can make your space look very luxurious and dramatic. Splash some rich black on your kitchen cabinetry or base walls. Accessorize the cabinets with brass handles or knobs to enhance the luxe appeal. Pair with a dark-hued stone countertop and backsplash to create a rich, monochromatic design scheme.

To know more about incorporating timeless colour schemes in your modern kitchen, reach out to us at Nima Kitchens And Bath today. A major kitchen and bath manufacturer based out of Toronto, our expert professionals will help you fashion the kitchen of your dreams.