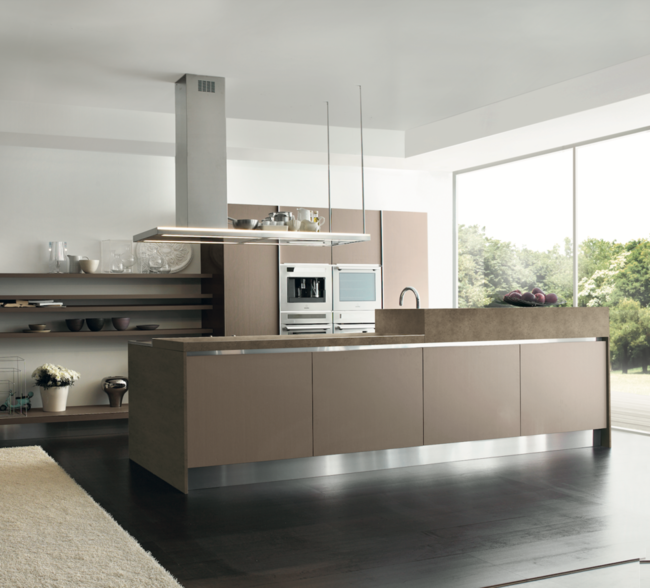 With a custom-made kitchen, there are almost endless design possibilities that you can incorporate. Your kitchen can be as unique or personalized as you want, as long as you have professional designers such as NIMA Kitchens helping you.
Here are some unique kitchen design ideas that will surely make a statement:
Islands for utilities
Kitchen islands are quite popular as they create more surface area for meal prep and storage space. If you are debating on adding an island to your design, consider creating a kitchen island for most-used utilities like a gas stove or a sink. Most kitchens place a sink or stove on the counter, but placing one of these utilities on an island not only creates a unique layout but you also end up with ample space for storage, dining, and meal prep along the counter.
Industrial Touches
Some homeowners really like the industrial look but they are most often seen in lofts and larger kitchens. However, industrial touches can often be incorporated to the custom-made kitchen design in small details and sections. You can go for charcoal paint shades and stainless steel appliances. Another easy touch is to use Edison light bulbs instead of LED ones, as they give a different atmosphere to the overall design.
Square Islands
When it comes to not-so-common kitchen islands, you cannot overlook square islands. Unlike long rectangular kitchen islands, square islands are more compact and can save a lot of space to move around in a kitchen. They work well with a large kitchen, and can also add an element of symmetry to square-shaped kitchens.
Floating Cabinets
Most kitchen designs place cabinets too close to the ceiling. But if your kitchen has a high ceiling, you can't go wrong with adding floating cabinets to your custom-made kitchen layout. As the name suggests, floating cabinets are placed on the walls at a distance of a few feet from the ceiling. This gives an illusion of cabinets hovering above the kitchen counter and can sometimes even give the illusion of a bigger kitchen
Sharp Lines
If you are going for a more modern design and want to have a kitchen that is minimal and clean, you should keep in mind that sharp, straight lines will help. Consider going with a no hardware option and opt for a concealed c-channel handle instead. You can even consider hidden appliances to keep up with the modern look.
NIMA Kitchens can help you achieve the custom-made kitchen of your dreams with exciting design elements to match your style and personality. Contact us today to learn more!