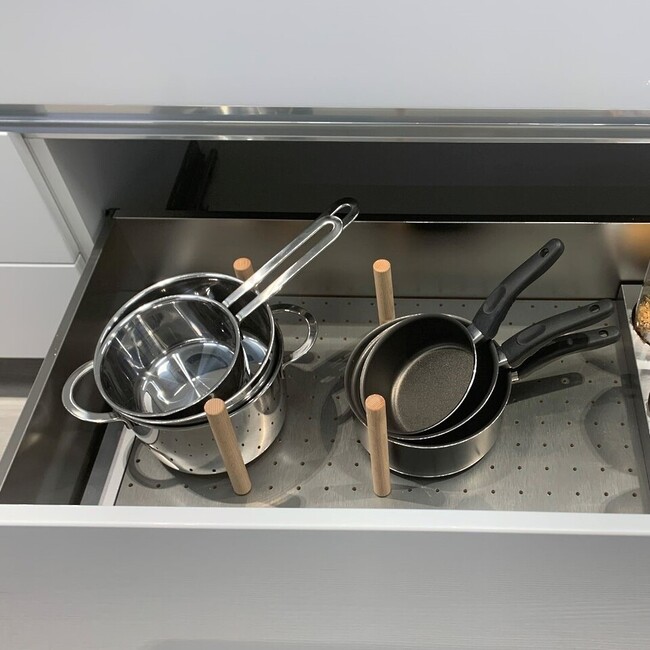 An aesthetic kitchen is the pride and joy of any homeowner. Be it traditional kitchens or more contemporary versions, each has its own admirers. But kitchens are not only about being attractive. They must also bring functional value to the homeowners. If you are an aspiring chef, here are 7 tools and appliances you must have in your kitchen to make your cooking experience an enjoyable one.
7 Essential Kitchen Items
A Quality Chef's Kitchen Knife
Sharp, sturdy and easy to clean, go for a chef's knife to make cutting, peeling, slicing and chopping a breeze. Be it vegetables, meats, fish or fruits, you can easily prep them for cooking with a steel chef's knife.
Sturdy Chopping Board
A knife is useless without a sturdy chopping board. Go for a strong, wooden chopping board, or boards, to cut raw and cooked meat separately. Some are aesthetic enough to double as a platter at dinner parties. Just make sure it is also easy to clean, as it can become a hotbed for bacteria.
Versatile Saucepan Set
A saucepan, a saute pan and a stockpot are must-haves in your kitchen if you are serious about cooking regularly. The 3 covers most dishes. Go for aluminum or stainless steel for durability and easy maintenance. Opt for non-stick versions to make cleaning easier, or alternatively, try out ceramic versions of the non-stick saucepan.
Food Processor To Simplify Prepwork
Prep-work takes most of the time when preparing a dish. Save time with a high-end food processor which will take care of slicing, dicing, grating and mixing for you. The latest models are also compact, so you save precious space on your countertop or cabinets.
Air Fryer For Healthy Meals
Air fryers are excellent to prepare healthy meals or to reheat leftovers or frozen foods. They require less energy than a conventional oven, preheat much faster, and also prepare the food quickly. Save the hassle of using the oven or a skillet to reheat your food with an excellent air fryer.
Coffee Machine For Morning Brews
If you love your morning coffee, then invest in a quality coffee machine. Splurge on a coffee maker with an insulated cup, and you will save money in the long run. A drip coffee maker is enough for a regular cup of coffee. But if you are a true coffee lover, try out bean-to-coffee espresso machines, which can grind beans and brew you a steaming cup of coffee in no time.
Stand Mixer For Baking
Baking entails whisking, kneading and other similar tasks. Save time on the prep work by investing in a stand mixer. An efficient one can help you bake pies, cakes, meringues and more. Go for a multifunctional one for the best results, as they can replace blenders too.
For more tips on kitchen appliances and tools, reach out to us at Nima Kitchens. A popular Toronto-based kitchen and bath cabinet manufacturer, we also offer exquisite custom kitchen designs. For more details, contact us today.