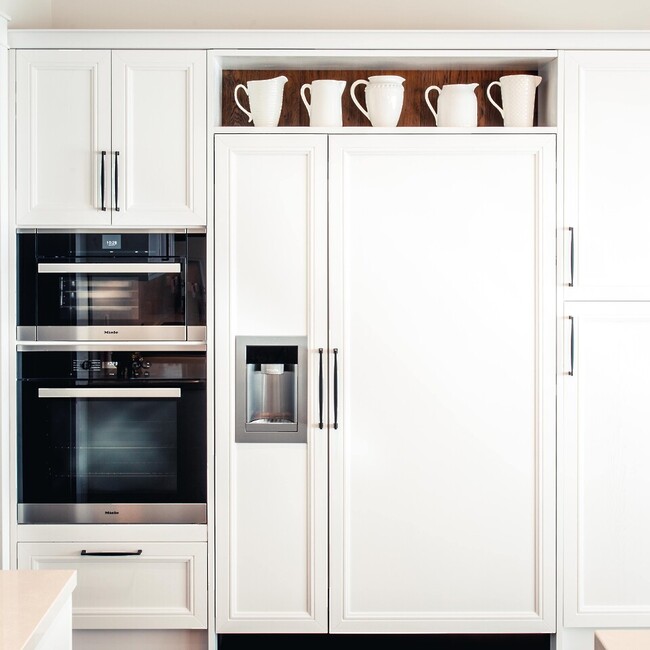 Buying or constructing the right kitchen cabinets is one of the most crucial steps when it comes to custom kitchen design. Cabinets are simple in concept, but it is important to ensure the highest quality not only in aesthetics but also in functionality. Durable and dependable cabinets are the key to an effective kitchen. When looking for the right cabinets, there are a number of factors to keep in mind that will help you choose the best manufacturers for your kitchen projects.
Today, we discuss one of the biggest steps in custom kitchen design: finding the best quality cabinets.
1. Material construction
When selecting kitchen cabinets, pay attention to types of materials the cabinet is made from. Material choice also comes down to aesthetic preferences, but in general there are a few materials to favour over others if your priority is longevity. For instance, if you are looking for synthetic wood, opt for plywood as it is stronger than particle board. Plywood is more reliable in holding its shape during transportation and installation. Generally, it is also more resistant to the effects of wear and tear over time, and will be able to provide more weight support.
2. Back panels
One of the most neglected areas of cabinets is their back panels. Cabinets have to carry the weight of kitchenware and other stored items, and the integrity of their back panels plays into their durability over time. Poorly constructed cabinets can have flimsier back panels that are not secured properly. This means that even if the cabinet can support the weight of your items, there is still a chance of mishaps due to back panels that do not function as intended. Good quality back panels should contribute to the overall strength of the cabinet.
3. Hinges and other hardware
No detail should be left out when it comes to custom kitchen design. Even the hardware of your cabinetry plays into the bigger picture of your aesthetic. On top of that, the quality of the hardware employed by your cabinetry also greatly affects their longevity. If the hardware is not strong enough or poorly made, various elements of your cabinet will become unstable and you may start to notice sagging, creaking, cracks, more deformities, and a general decrease in functionality over time.
4. Finishes and coatings
All types of wood and synthetic wood materials used in cabinetry are treated with finishes and coatings, giving them additional aesthetic and functional properties. A high-quality cabinet manufacturer will not only utilize the best raw materials and hardware, but also the best finishing and coating products. Low-quality finishes and coatings will peel much quicker, decreasing the overall longevity of your cabinetry. Furthermore, they will not provide adequate protection from moisture, heat, or light.
Experts in custom kitchen design understand that it is not just about the aesthetic—quality and durability is key, and professional kitchen designers such as NIMA Kitchen and Bath know how to bring you the best of both worlds by sourcing cabinetry from only the most renowned manufacturers. Contact us today to learn more about our manufacturing partners, custom kitchen design process, and more.