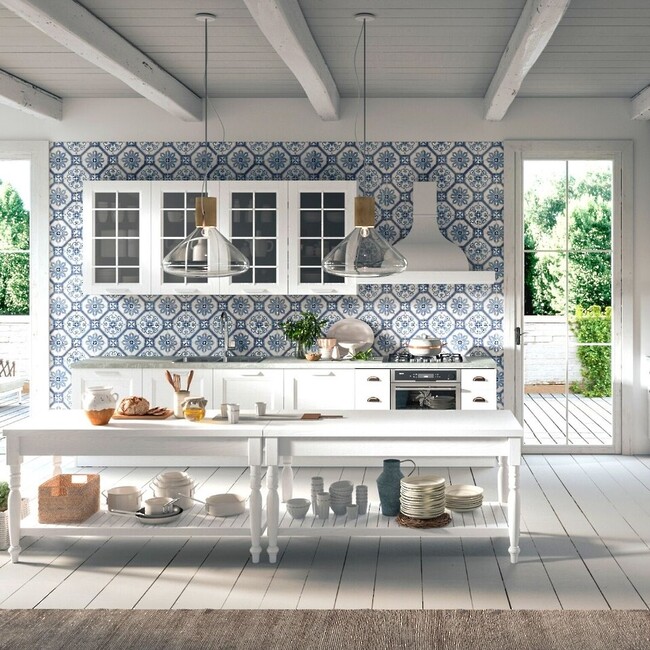 Despite their more traditional look, farmhouse kitchens have never gone out of style. Homeowners looking for a more rustic and understated look will benefit greatly from a custom kitchen design in the style of the farmhouse aesthetic.
Farmhouse kitchens get their aesthetic inspiration from–you guessed it–farmhouses. This means they tend to use more naturalistic materials and embrace a quaint, country cottage look. Cottage-style aesthetics, also known as "cottagecore", have become wildly popular in recent years, especially among the youth, and this means many first-time homeowners are keen to integrate farmhouse kitchens into their homes.
Here's How to Get a Custom Kitchen Design That Stays on the Farmhouse Brand:
1. Minimalism Without Too Much Modernism
People tend to mistake minimalism and modernism as the same thing. In fact, a lot of traditional custom kitchen designs can be minimalistic too. Farmhouse kitchens is one of those styles that embrace the aesthetics of the past while maintaining simplicity. One way to do this is to have clean and simple lines as a design goal. The symmetry provided by clean, sharp lines helps to visually declutter a space, thereby making small kitchens viable candidates for this style too. You should shy away from overly modern aesthetics, such as chrome or boldly coloured plastic finishings. Remember: classic does not mean fancy, traditional does not mean opulent and minimalism does not mean modernism!
2. More Wood!
One of the aesthetic signatures that really distinguishes a cottage or farmhouse from a modern apartment is the former's copious use of wood. You should embrace this same idea for your farmhouse kitchen. With that said, you can mix it up a bit with some contemporary sensibilities by using other materials that still have some naturalistic value. A good example of this is metal stools for your kitchen island or bar and glass in your cabinetry. Talk to your custom kitchen design team about some creative ways to use wood in your kitchen. You can use wooden beams in the ceiling to create a European-style cottage look or have your kitchen island constructed out of wood panels.
3. Neutral and Subtle
Whenever we see brightly and boldly coloured design fixtures, we tend to associate those things with a more modernist approach. This style was popularized by the Pop Art movement of the early 20th century, and as such can be a jarring addition to a farmhouse kitchen. You will want a colour palette that utilizes more neutral tones. At most, colours should be soft-handed, like pastels. You can also go for dark tones here and there such as navy, burgundy or emerald. Be conservative with your colour choices and let the richness of the materials in your kitchen speak for themselves.
4. Make Some Space
A staple of farmhouse kitchens is their proclivity for accommodating guests and the preparation of large meals. When working with custom kitchen design professionals, make sure you discuss what you want in terms of your kitchen being a space to entertain. Designers can tend to suggest more muted approaches for smaller kitchens such as kitchen islands or nooks, or space for a large dining area if you have more to work with. The bottom line is that farmhouse kitchens should have some space for you to entertain guests or for families to gather.
These four design principles can help guide anyone looking to have a farmhouse kitchen. If you are looking to design or renovate your kitchen, get in touch with the professionals at NIMA Kitchen and Bath today!