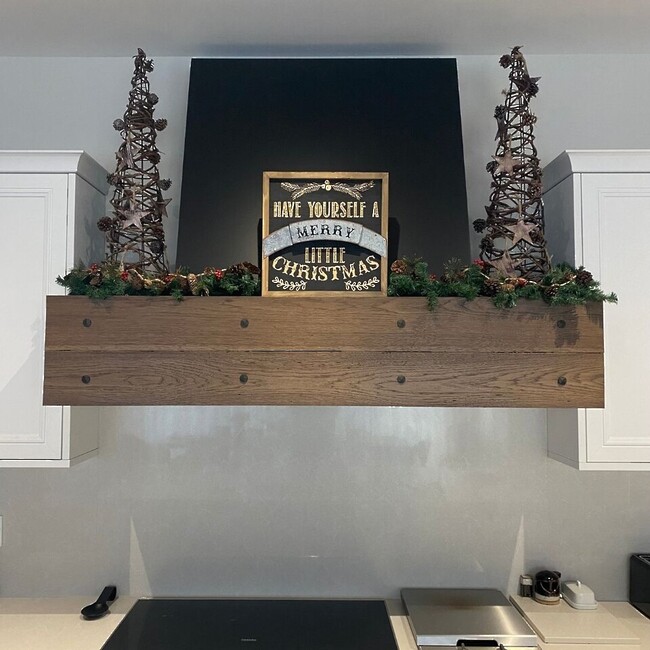 'Tis the season to redecorate! Spread joy to friends, neighbours and family by making your custom kitchen your very own Christmas paradise. No matter what kind of custom kitchen you have, you can always bring some festive cheer to it to make it ready for the Christmas season.
Christmas can be a hectic time for homeowners and homemakers, especially now that everyone is finally ready again to host parties and welcome others into their homes. As such, preparations for the Christmas adornment of your custom kitchen should start soon.
There are practical considerations to make as well as aesthetic considerations. This will be a two-part series, with today's blog focusing on decorations and next week's blog focusing on practical fixes to get your kitchen ready for Christmas.
Here's how to bring the Christmas cheer to your custom kitchen:
1. Introduce Christmas Colours
One easy way to make your custom kitchen fit for Christmas is to introduce the colour red to the environment. There are the usual red and green Christmas decorations such as striped ribbons, holly and mistletoe, all of which can be draped above windows, around chairs and along islands. Beyond that, you can opt for more understated solutions such as black, white or green napkins, dish towels and tablemats. You can also experiment with patterns. Stripes invoke the aesthetic of candy canes while tartan brings a rustic and country feel.
2. Christmas Lights and Candlelight
Everyone loves Christmas lights, but perhaps they are best suited for the exterior of your home. With that said, more muted Christmas lights can still do their part indoors. Simple strings of yellow light can be strung along window sills or around counters. To bring a more rustic feel, light candles is strategic spots such as in nooks, on islands or on the dining table if it is located in your kitchen. You can even create your own decorative centrepiece for your island or dining table by combining candlesticks with bits of holly and fir. For an elevated look, you can even add a Christmas Village lit by led lights!
3. Floral Centrepieces
Speaking of centrepieces, one of the easiest things you can do to prepare your custom kitchen for the Holidays is to get some gorgeous floral arrangements in festive hues or use seasonal plants. Some popular Christmas flowers include amaryllis, poinsettia, azalea, orchids and traditional red roses. Make sure to dress up the bouquets with some Christmas foliage such as pinecones, firs and berries. Each flower brings its own vibe and meaning to a space, so make sure to choose the right arrangement to convey your personality.
4. Don't Forget the less obvious areas
One of the best things about Christmas is getting to decorate the tree. But why restrict yourself to the typical symbols of Christmas? Adding bows and/or decorative embellishments to the backs of your kitchen chairs and stools is a great way to spruce up your Kitchen for the Holidays. Likewise, a wreath or garland hung on the hood is another great way to adorn your room with the feeling of Christmas.
These decorating tips for your custom kitchen can help you maintain holiday cheer throughout your home. Stay tuned next week for part two of the series, where you will learn how to prepare your custom kitchen for the oncoming rush of holiday cooking and party hosting.