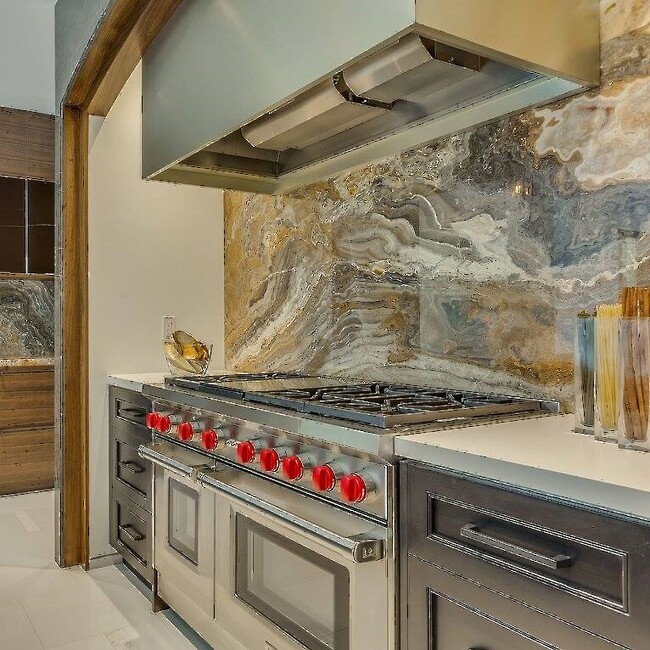 Kitchens are a key part of your home's feel and design, and with more people spending more time indoors this past year, it is important to make sure your space is well-designed and harmonious. In this series of blogs, we have been providing you with important tips on how to design custom kitchens. Overall, we have covered all the major parts of a kitchen, but there are still design elements to take into consideration that will help tie everything together. One of the most overlooked aspects of this is kitchen appliances.
The right kitchen appliances can work wonders for custom kitchen designs.
Here are some of the most popular options for you to consider:
1. Stainless Steel
Stainless steel is an incredibly durable material and is easy to clean. Stainless steel appliances are popular in kitchens not only for this reason, but also because of their aesthetic value and versatile ability to mesh well with any custom kitchen design. Furthermore, stainless steel is the most sanitary option as it is non-porous and thus more germ-resistant.
2. Black
Like stainless steel, black appliances are easy to clean. Furthermore, they are also easier to manage as they are less likely to show fingerprints if you opt for a matte finish. Matte finishes exude an elegant, modern feel, perfect for minimalist or futuristic-style custom kitchens. Black appliances are also very versatile and can generally blend well with most colour schemes or stand out as statement pieces.
3. Panelled
Panelled appliances can also fall under the category of hidden appliances or integrated appliances, which are an increasingly popular design trend. By panelling your appliances, you can blend them in with your cabinets, achieving a seamless and elegant look. This is a great choice for more rustic or traditional-looking kitchens but also with modern styles.
4. Colourful
Sometimes, a change in environment can work wonders in uplifting spirits. With more time spent at home, it is understandable that many homeowners are increasingly using this downtime to plan for kitchen renovations. More colourful appliances matched with cabinets can bring more life and colour to a space. Colour can also be applied to both modern and traditional kitchens, with pastel and darker, richer hues working better for the latter and bolder, more unique choices working well with the former.
We advise you to consult closely with your custom kitchen designers to find the best appliances for your kitchen. It is important to have all these elements tied down in a single vision so that the design is cohesive and complementary. Contact us at NIMA Kitchens today with your ideas so that we can help you bring your dream custom kitchen to life!