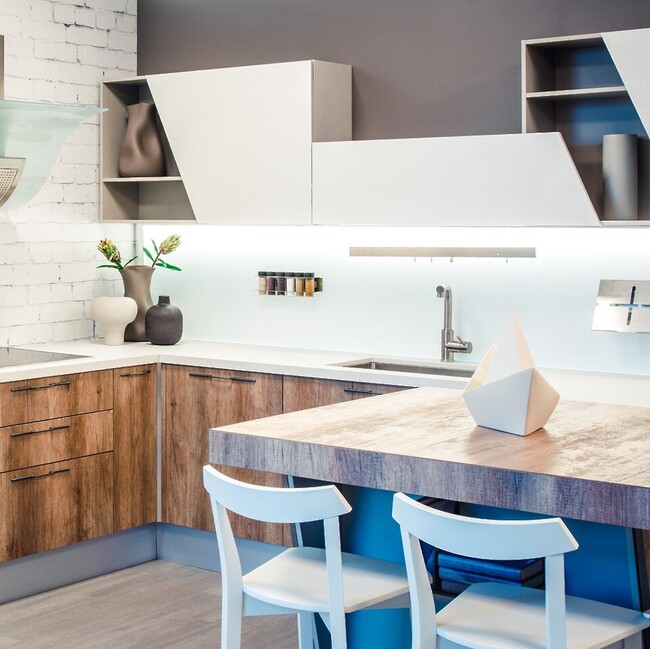 Home kitchens are a space where you and the family may spend the most time together, whether to gather for a meal or to help the kids with their homework. With so much time spent in the kitchen, lighting becomes a very important consideration to ensure that the space is well illuminated.
With proper planning, effective lighting is able to elevate the design of custom made kitchens to truly become the heart of beautiful homes.
Minimalism
Kitchen lighting options are more abundant than ever before. Chandeliers were very common in traditional home kitchens as they were the defining feature while flooding the kitchen space with plenty of light. Today many custom made kitchens opt for smaller light fixtures instead of a singular extravagant light source. These combine function with a minimalist aesthetic and are installed only where light is required like the interiors of cabinets and drawers, as well as general lighting over certain areas of the kitchen.
Accent Lighting
While general lighting can be optimized throughout the kitchen, small LED strips can be installed to accentuate featured components, like the newly installed cabinets from NIMA Kitchens. A soft light above your cabinets or below your countertop may add another depth of visual aesthetic to your kitchen design. Ask your designers at NIMA Kitchens for more options on LED strips.
Natural Lighting
Windows are a very important design consideration of any custom made kitchens. Sunlight during the day can completely illuminate your kitchen, showering you with summer rays, creating a warm and inviting environment in your home. Natural and synthetic lights can also be combined resulting in a dynamic atmosphere to enhance your kitchen space.
NIMA Kitchen & Bath has been designing full custom kitchens since 1979. We have served thousands of satisfied clients. We work with homeowners, designers, builders, and developers to bring the most beautiful kitchens to life. Contact us today to begin your dream kitchen design.