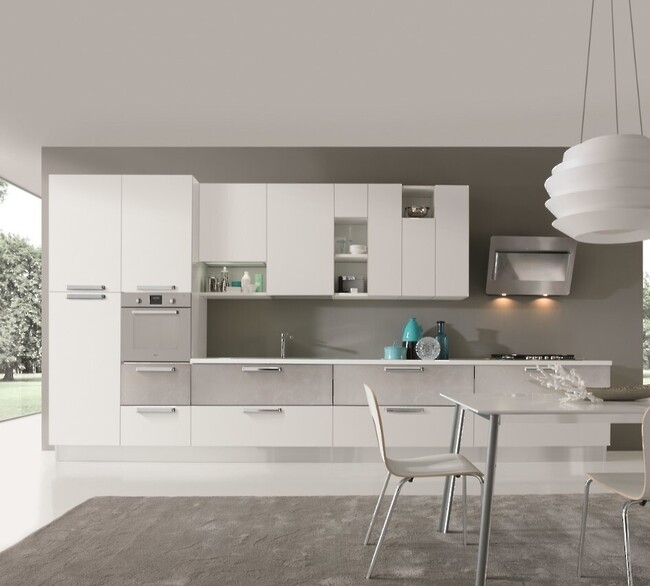 With a custom kitchen design, it's not hard to get the kitchen of your dreams. However, getting started might be a little more difficult if you don't know what to look for.
To help you decide, here are some of the most essential elements when designing a custom kitchen for your home:
Floor
When it comes to kitchen floors, you have a lot of options in terms of materials, namely hardwood, tiles, concrete, bamboo, stones, and many more. Depending on which material you opt for, pricing of the flooring for your custom kitchen design can range per square foot. Tile and vinyl floorings are at the lower end of the budget while stones and hardwood are at the higher range. Talk to a designer to get a better idea of what material would work best!
Backsplash and countertops
Like flooring, you also have various options for a countertop surface for your kitchen, including marble, concrete, and tiles. You can also choose from granite, quartz, and butcher blocks. As for the backsplash, you can use it to serve as a beautiful focal point for your kitchen and emphasize the aesthetics of the countertop.
Cabinetry
Out of all the elements of a custom kitchen, cabinetry is perhaps the most significant one serving both function and aesthetics. It can be a focal point of your kitchen that comes from a variety of options as well, from a classic traditional style to a sleek and clean modern contemporary design. It can give the whole kitchen the look and feel you desire. At the higher budget range, oak and hickory are two major options while a locally sourced wood with beautiful grains falls in the mid-range.
Appliances
Of course, appliances also have a role to play to the overall look of your custom kitchen design. They often come in silver or black colours but there always a variety of options and colours on the market. Their beautiful finish can add to the entire appearance of your kitchen.
Lights and open views
Designing your kitchen with a good view and lighting can have a big impact. You should begin by thinking about how to maximize available views from your living areas of your home. Also, an open floor plan can provide seamless views.