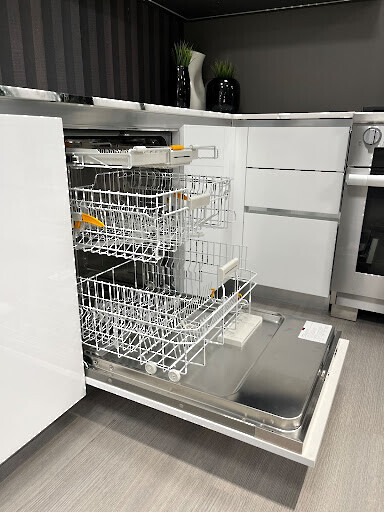 A dishwasher is an essential appliance in any kitchen. Not only is it a time saver that does all the cleaning for you, but it is also a key design element in the kitchen. However, if the dishwasher is not serviced properly, it can quickly lose its functionality. Avoid this situation by giving it a deep clean from time to time. In this blog post, we'll explore five step-by-step procedures to attain a spotless dishwasher that will last you for years.
5 Steps To Thoroughly Clean A Dishwasher
Start With The Racks, Spray Arms And Filters
These can be the trickiest to clean, so start with them first. Remove the racks, spray arms and filters from the machine and place them in a tub of hot water and vinegar. Use distilled vinegar for the best results. Soak them for at least an hour or longer. Next, use a brush to thoroughly scrub all parts to remove any dirt or debris. Also, go over the filters with a fine toothpick to thoroughly clean them.
Clean The Cracks And Crevices
Dishwasher crevices and corners accumulate the most debris and are the toughest to clean. Take a toothbrush, dip it in a mixture of baking soda and vinegar and thoroughly clean all the cracks and corners that are hard to access otherwise. The baking soda and vinegar mix will help break down food particles quickly, so the task isn't too arduous.
Run A Cycle With White Vinegar
The next step is to run a cycle to disinfect the dishwasher. Place the racks, spray arms and filters back into the machine. Then, pour a bowl of white vinegar into the dishwasher. Make sure the bowl is safe for use in the machine. Run the dishwasher on a long, hot cycle for a thorough rinse. Run the cycle until all food particles are removed and the dishwasher is completely disinfected.
Get Rid of Acidic Smell With Baking Soda
While vinegar is a great disinfectant, its odour may permeate the dishwasher, leaving that acidic smell in the machine. Baking soda can easily counteract the odour. Pour a cup of baking soda into the dishwasher and run a hot water cycle one more time. This will help get rid of the smell and make your dishwasher crystal clean.
Spray The Door with the Dishwasher Cleaner
As a final measure, apply some dishwasher cleaning spray to the stainless side of the door. Wipe it down with a microfiber cloth to get it spotless and shiny. And there you have it, a clean dishwasher, as good as new.
For more tips on kitchen maintenance and decor, reach out to us at Nima Kitchens. A popular Toronto-based kitchen and bath cabinet manufacturer, we offer custom kitchen designs that are exquisitely designed and of high quality. For more details, contact us today.