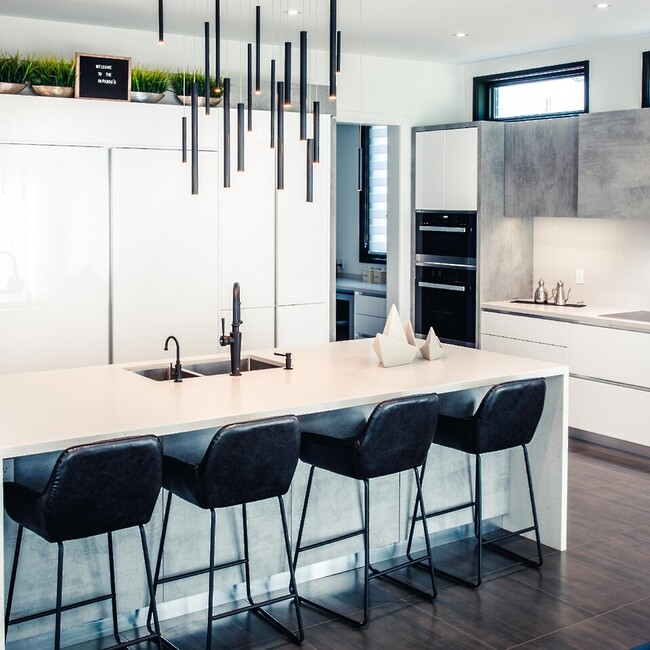 One of the greatest joys of a homeowner is getting their kitchen fully renovated before the end of the year. With upgraded appliances, a new sink and countertop, and Italian cabinets, your modern contemporary kitchen is the definition of functional beauty.
Since the new year is approaching, here are 3 resolutions to set for your new kitchen in 2021.
Reduce Food Waste
Now that you invested in the latest appliances including a sleek full-sized refrigerator by Miele, there is no excuse for wasting food. DynaCool technology creates the best environment for food storage. A state-of-the-art fridge contributing to your modern contemporary kitchen, sourced by NIMA Kitchen & Bath, along with their full design service, will ensure that your food is staying fresh three times longer than before.
A Clean Sink and Spotless Countertop
A contemporary kitchen would not be complete without a polished stainless steel sink by Franke, supplied by NIMA. A timeless aesthetic and great durability, stainless steel allows for easy cleaning. Do not forget the Caesarstone quartz countertop, which was chosen for its beauty, durability, and easy maintenance. It is also a great material to prevent unwanted bacterial growth. With the highest-quality materials and craftsmanship, you will surely keep your sink in pristine condition and always leave with a spotless countertop.
Keeping Things Organized
Your new ARAN Cucine cabinets are one of the most outstanding features of your modern contemporary kitchen. Not only are your new cabinets carefully crafted and designed for efficiency and storage, it also provides your kitchen with a refreshing combination of function and Italian aesthetics. Along with inserts provided by NIMA, you can now keep all of your utensils, dishes, and spices cleanly and safely organized.
With over 40 years of experience designing full contemporary and traditional kitchens as well as beautiful bathroom vanities, NIMA Kitchen & Bath is here to make your dream kitchen come true. Contact us today to learn more about maintaining your contemporary kitchen.