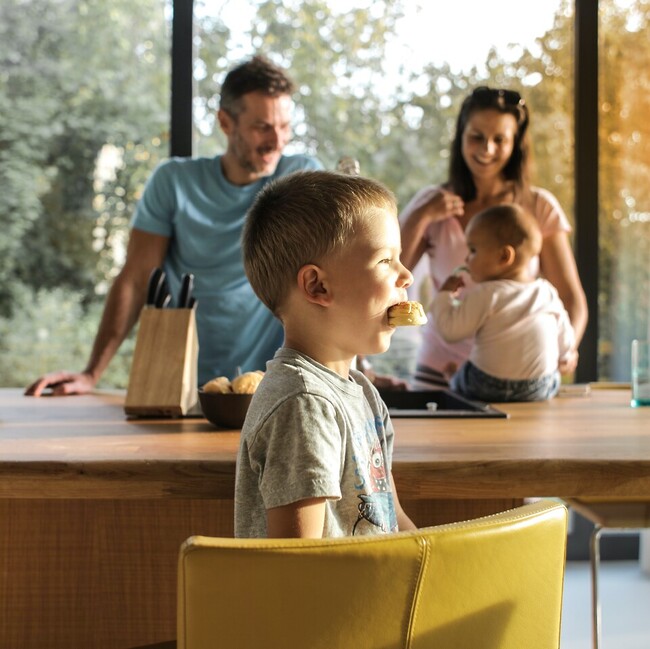 When purchasing a new home, one area that you simply cannot ignore is the kitchen. It may be the most essential feature of any modern-day home. A custom kitchen design is important to many homeowners because it is a personalized environment that they can share with family and friends.
Some of the fondest memories are created together in the kitchen. This is why a custom design can be a beautiful and practical addition to your new home.
The Centrepiece of Your Home
What is a beautiful home without a beautiful kitchen? It is the room where you brew your morning coffee and read the news. It is also the room where you recreate grandma's delicious recipes night after night. Your kitchen is one of the most visited places at home. It should be customized towards your specific needs and beautifully designed so that you are always excited to enter.
Beauty and Function
Modern kitchens combine minimalistic charm with function to become the keystone of great custom kitchen design. Quality kitchen materials are functional and easy to maintain, as well as being sleek and user-friendly. Beautiful sliding cabinets for your dishes and utensils can be designed as hidden compartments blending into the kitchen. This creates a beautiful and spacious environment that also makes use of hidden kitchen spaces.
A Gathering Place for Family and Friends
Dinner is almost ready. Your guests follow the delicious scent of grandma's recipe to your new kitchen and conversation ensues. They love your new kitchen, especially the contemporary cabinets designed by NIMA Kitchens. Custom kitchen design is about creating an elegant, yet warm environment for friends and family to gather.
The kitchen is a sanctuary for many homeowners. It is a place for relaxation and creativity. Why not invest in something that you will love and cherish? Contact NIMA Kitchen & Bath for the kitchen of your dreams today!