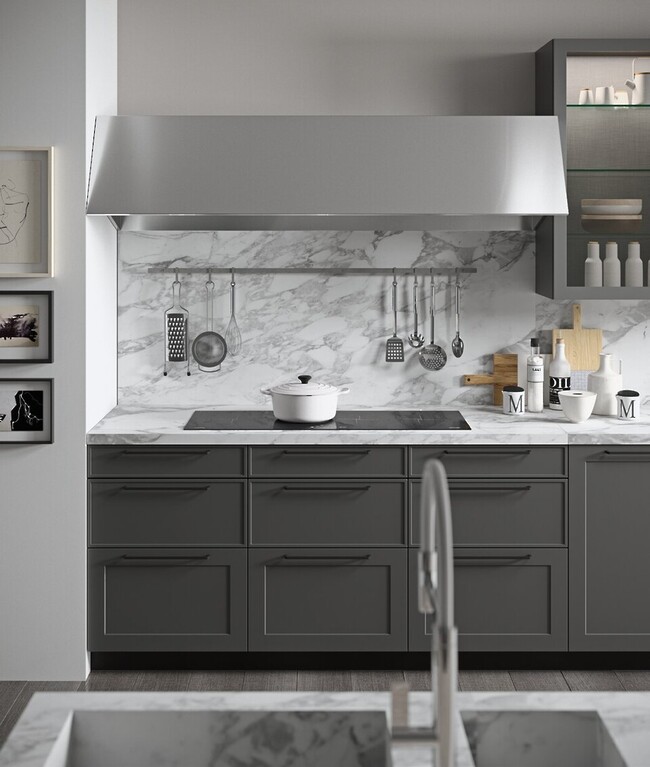 The kitchen is the grand statement of many homes, and is the space where we gather with family and friends most often. If you are remodeling your house or designing a new home, here are some key aspects between traditional kitchens and modern kitchens as well as things to consider when deciding between the two.
Key Aspects of Traditional Kitchen
These kitchens never go out of style due to their classy charm and cozy design. They often have real wood finishes, soft muted colour palettes, and intricate details and accessories. You can work with your kitchen designers to ensure you have ample storage space for appliances, and long lasting, high-quality cabinets for your kitchenware.
Key Aspects of Modern Kitchen
On the other hand, modern kitchens are known to be sleek, chic, and trendy. From smart appliances to smooth metallic finishes, these kitchens are perfect for those who prefer a minimalist look. Consult with your designers for customizable hidden storage solutions that can accommodate all of your appliances and items for a neat and organized look.
Here are a few things to consider while choosing between traditional and modern designs for kitchens.
Style of the house:
The kitchen should match with the style of the house, otherwise, it might stand out significantly. If you are designing a countryside home, a traditional kitchen might be the best fit for you. On the other hand, if you are building a modern home or a condo apartment, you won't go wrong with a modern-style kitchen design.
Personal Taste:
When it comes to matters of aesthetics and functionality, personal taste does take the front seat. If you have a thing for old world charm, a traditional-style kitchen might be your best bet. If you prefer a more futuristic and minimal design, a modern kitchen is the best option.
Staying or selling:
Another major factor in choosing kitchen design is what you intend to do with the house once it is ready. If you are going to stay in that house, your personal taste takes precedence. But if you are planning on selling, then you might have to choose a kitchen design that would attract your target potential buyers.
From contemporary, modern to custom-made kitchens, NIMA Kitchens can help you from start to finish. NIMA Kitchens has worked with homeowners, designers, builders, and developers for over 40 years to ensure their clients get the best results. Call us today to learn more!