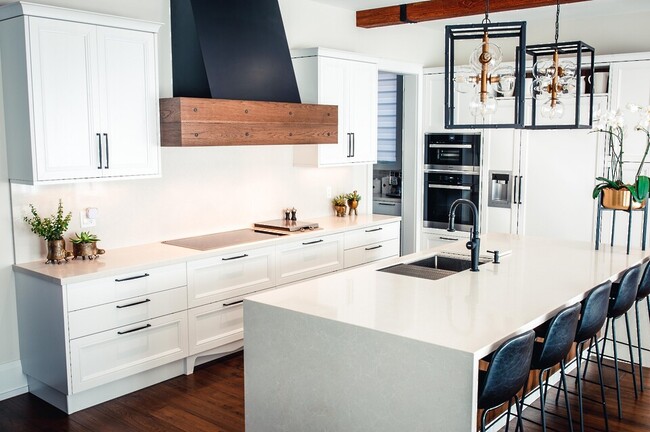 If you're going to build a new kitchen or remodel your existing one from the ground up, you're not alone. Every homeowner would love to have the heart of their home to look as best as it possibly can -- but what really defines quality kitchens? What are the major elements that must be present so that your kitchen would pass a quality check?
Here are some of the most desired features for a quality kitchen.
Two-Toned Cabinetry
Having multiple cabinet colours in the same room can add a great deal of personality to your kitchen. This is why the timeless style that inspires kitchen design is two-toned cabinetry. This popular kitchen design trend goes beyond mere black and white that allows you to incorporate two different colours. For instance, you can integrate shades of gray with natural wood to create a unique effect.
A Multifunctional Island
Most quality kitchens are equipped with a multifunctional island that can give you more surface area, storage, and more seating space for the whole family. You can use it for entertaining either your guests or your kids while you are busy cooking.
Statement Light Fixtures
Lighting has now become more than just an illumination source. In most areas of the house, especially the kitchen, light fixtures are used to have a wow effect to the entire space. They can serve as an amazing focal point if you place them in an area where they can create a great backdrop such as in the kitchen island or entry point.
Multi-lit Cabinetry
Another great element of quality kitchens is their well-lit cabinetry that can illuminate the whole kitchen area. Professionals can help you design and install a combination of various lighting in your cabinetry. Lights can either be installed above, below or even inside the cabinets themselves. A perfect mixture of them can give your kitchen a mood-boosting effect.