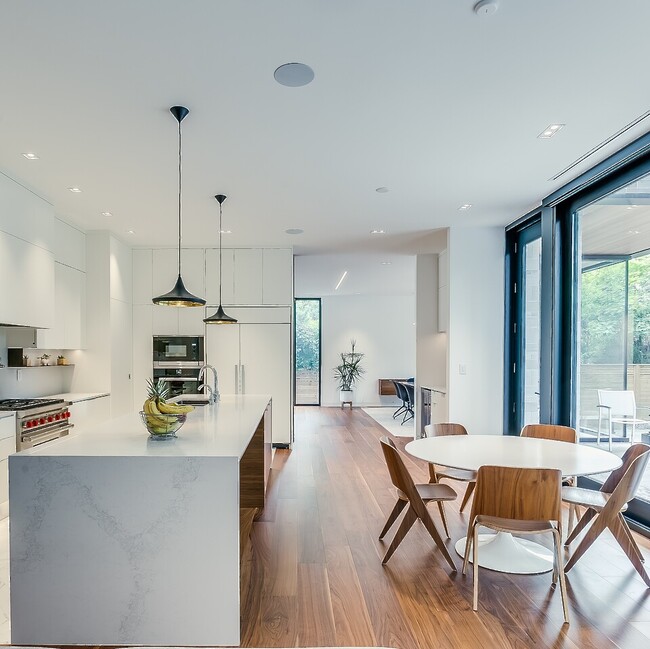 At NIMA Kitchens, it is important for us to work closely with our clients when it comes to designing their new custom kitchens. After all, it is their vision that we are working to realize, doing our part to ensure the process is smooth and that our clients are well-informed of their options. Designing a new custom kitchen is not all just about the actual design or aesthetic. Plenty of other factors have to be considered, from storage space to counter space.
In today's blog, we will be going over a few of these considerations for custom kitchens.
1. Counter Space
A new kitchen is a sizeable but worthwhile investment. This is why it is pivotal for you to ensure your customized space is as functional as you require it to be. Every inch of usable space has to be taken into account, optimizing convenience and making sure not to set up the space to be cluttered. You have to leave enough space not only for food preparation, but also for washing up, storing dishes or other kitchen items such as oils and spices, placing appliances, and more. Make sure you are certain about what kind of space you want your kitchen to be—if you plan on using it as a social space as well, make sure you leave enough space for that.
2. Storage Space
Much like the first point, this is a consideration that can sometimes be neglected. This is why cabinets are an important feature of kitchens, because they keep most items out of sight and leave you enough space to organize your kitchen. With that said, having a large number of cabinets is not the solution to this problem. You need to ensure the cabinets are placed in optimized locations for items you will be accessing frequently. On top of that, you should also make full use of your options when it comes to drawers, pantries, and other storage spaces such as pull-out drawers and waste/recycle bins.
3. Lighting
Without the right lighting, your carefully-designed custom kitchen will not shine the way it is supposed to. For most cases, making the best use of natural lighting will prove to be beneficial, but you still need to ensure that aesthetically-complementary lighting fixtures are in place. This not only relates to the design of the light fixtures themselves, but also the type of light they will emit. If you do not want the lighting to take up as much visual space, you can consider getting under cabinet LED strip lighting. Additionally, you can get pot lights and pendant right over your island, or have it directed at a focal point of your choice.
4. Be Smart with Your Budget
Before going into the complex details of your desired custom kitchen design, you should already have a rough budget in mind. Professional companies such as NIMA Kitchens will advise you closely on this, but you can also consult your accountant and certainly should include the other decision-makers in your family. A good budget will consider all the aspects of the renovation costs and help you make key decisions with regards to the items you choose.
Whatever the case may be, it is imperative that you work with professionals to ensure you get the best bang for your buck. At NIMA Kitchens, we specialize in custom kitchen design. Call us today to set up a consultation!