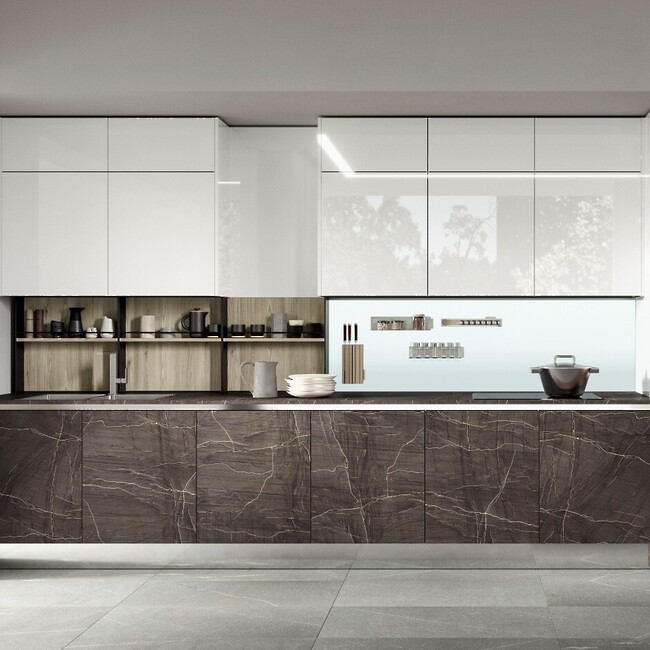 Italian kitchen design is an evergoing trend with kitchen design. In recent years, Italian kitchens have become popular for their sleek and innovative designs which are especially found in modern style kitchens. If you, like many others, are hooked with the beauty of this style, Italian kitchen manufacturers can help turn your dream kitchen into reality. But the big question is how can you source the best manufacturer in town?
Here are the essential criteria to look for:
1. Flawless Company Reputation
Good work is always worth recommending so only consider a kitchen manufacturer that is reputable in providing good service and has been in the business for a considerable period. Reputable Italian kitchen manufacturers often have established trading names and showrooms that showcase their works. Nima Bath & Kitchen is a family owned business that was established back in 1979 which is a great indication of our commitment to quality work and reliability and our showroom is a great display of the high quality of work we do.
2. Quality Materials
Since materials matter a lot when it comes to building your dream kitchen, you want to ensure that the kind of materials the manufacturer uses is of high quality, durable, and won't cause you any harm over time. You can really see the quality of their work by looking at the details. Nima Kitchen & Bath is well skilled in developing elaborate layouts and designs as well as providing materials for special projects outside of your kitchen and bath needs.
3. Experience
Though the number of years alone can't be equated with expertise and quality of work, most Italian kitchen manufacturers that have been in this field for decades have acquired necessary experience and skills. They know which methods and materials result in quality cabinetry. They also have knowledge of what structural details are better for certain kitchen designs. In other words, they know what to use and how to achieve the best possible results.
4. Good Customer Service
Last but not least, a reliable kitchen manufacturer has good customer service as part of their business practice. They will ensure that your questions and requirements are handled smoothly to facilitate a good working relationship with you as their customer. At Nima Kitchen & Bath, we offer high levels of attention to our clients from the first consultation through to delivery.
Contact us now for a consultation and to get one step closer to finding a great Italian Kitchen Manufacturer!