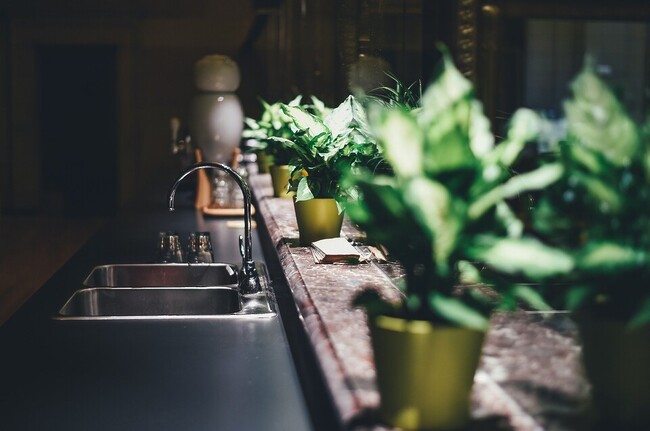 Traditional home kitchens are one of the most popular home designs that create a room everyone will surely enjoy. Traditional style speaks to many people, and it's usually a top design choice for many homeowners alike.
This is because a traditional kitchen allows for versatility and gives way for a simple design with the added affect of a few bold accents.
Traditional kitchens normally include painted cabinets either with or without glass front doors, simple granite or laminate countertops as well as hardwood floors.
Why is a traditional home kitchen a good option?
They typically rely on classic elements, while providing enough space for the family to gather and entertain guests. You can freshen up the look of your traditional kitchen by mixing in some modern or industrial touches such as unique lighting fixtures or boldly painted walls. Though traditional home kitchens are warm and classic, don't confuse them with country kitchen style or other dated styles. They may all have the same elements of English or French style, the dominant colour theme of a traditional kitchen is different.
Traditional home kitchens usually have muted and soft colours such as whites, creams, light greens or grays. Same with the country kitchen design, you can bring outdoor patterns inside like flowers and fruits. As its biggest advantage, you can mix and match various patterns, fabrics, and wood tones to create a perfect traditional kitchen style. It is a design that is open to different tastes and appeals to almost all ages.
Ultimately, traditional kitchens are an eclectic combination of styles that integrate more detail and ornamentation as opposed to the simple clean lines dominating modern kitchen styles. They are a timeless style that invokes luxurious elegance and nostalgic warmth that can bring your home design to the next level. Nima Kitchen & Bath is a reputable custom manufacturer of traditional home kitchens utilizing only the highest quality materials to transform your kitchen into the beautiful space you want it to be.