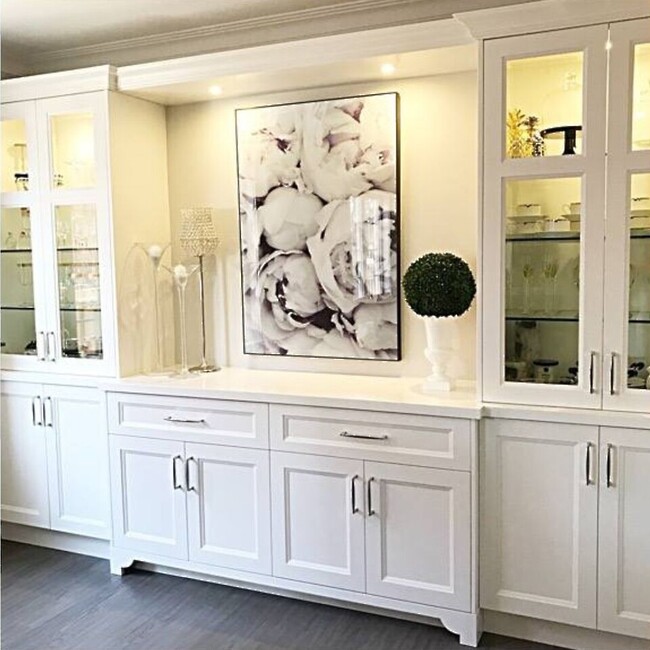 When it comes to kitchen cabinets, few designs are as appealing as shaker cabinets. Known for their square design, clean edges, and a recessed panel in the center, shaker cabinets are the epitome of elegance and simplicity. Part of the Shaker design trend invented during the colonial era, these cabinets are typically made of classic American woods such as cherry, maple, hickory, and quartersawn oak. Here are a few unique benefits of this utilitarian cabinetry along with the best suggestions to accessorize them for your kitchen.
Features of Shaker-Style Cabinets
Timeless Beauty
In the world of passing kitchen fads, shaker-style cabinets are a constant classic. Inspired by colonial-era sensibilities, these cabinets never go out of style. Install pastel shaker-style cabinets in your kitchen for a rustic yet utilitarian appeal.
Versatility At Every Turn
Another major benefit of shaker-style cabinets is their versatility. Leave them with a natural wood finish, stain them to bring out the rich colour and texture of the wood, or simply paint it, the options are practically endless. You can also customize them to fit your design scheme or purchase a mass-produced piece for a more standard fare.
Hassle-Free Maintenance
Designed for utility, shaker-style cabinets are known for their low maintenance. Simply wipe the cabinet with a clean cloth from time to time to remove any minimal dirt or debris and they will look as good as new.
Blends-In With Different Decors
Be it farmhouse, contemporary, traditional, or any other kitchen design, add shaker-style cabinets to the design and watch it blend perfectly. The wood finish offers a rustic appeal to the cabinets while the sleek design adds a touch of modernity. You can even paint them to match the colour scheme of your kitchen or create a contrast, there is plenty of room to experiment with these cabinets.
Ways to Accessorize Shaker Cabinets
Minimalist, sleek, and elegant, shaker-style cabinets are also versatile when it comes to accessorizing. Here are 4 types of hardware you can add to your cabinet for a stunning finish.
● Go For Classic Ceramic Knobs
Spruce up your farmhouse kitchen with ceramic knobs on your shaker-style cabinets for a quintessential old-world charm.
● Bring Out Sophistication With Glass Knobs
To add a more luxurious vibe, go for glass knobs on shaker-style cabinets for a sophisticated look. This will go perfectly with a well-fitted traditional kitchen.
● Play With Contrast With Tubular Bar Pulls
Add some nice contrast to your modern kitchen with accented tubular bar pulls. Customizable by size, they add a distinct charm to a kitchen with a dark colour scheme and large tile flooring.
● Install Flat Bar Pulls For A Sleek Finish
Let the sleekness of your kitchen speak for itself with flat bar pulls, which blend perfectly with the clean edges of shaker-style cabinets. Use them to create contrast with different cabinets, or highlight your countertop.
To install the best cabinets and features for your custom kitchen or to create an elegant kitchen layout that is tailormade to your floor plan, call the experts at NIMA Kitchen and Bath today.