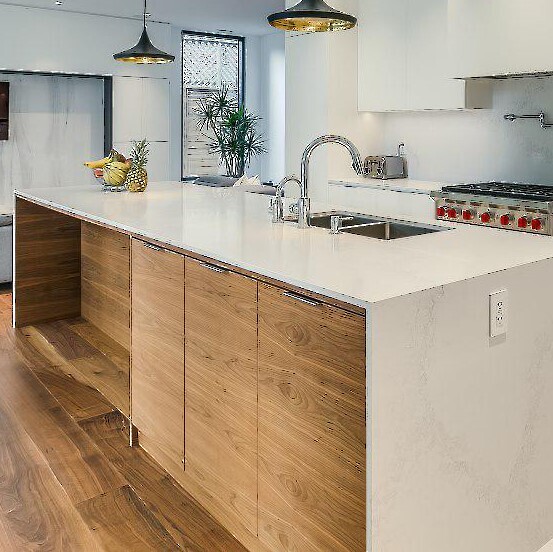 What makes homeowners go for a custom kitchen design? There are few things more satisfying than an aesthetically pleasing kitchen that entices you into spending more and more time in it, especially when it's your vision that's come to life.
Here are the reasons why customized kitchen designs are the best option to consider when building a new kitchen:
Personal selection
Though cabinets from bigger household stores provide plenty of combinations to try, you are still restricted by the availability of product design, material options as well as general autonomy of the kitchen design. On the other hand, a custom kitchen design provides you with a quality and personal selection of material, style, finish, and hardware. All of these provide thousands of options that can work harmoniously with your personal aesthetic and storage needs.
Built to perfectly suit
If you have an unusual kitchen space or irregular floor plan, then a custom kitchen design is exactly what you need. The customized doors and drawers can be specifically made to perfectly fit any size of your cabinetry, be it around the corner or spanning across a narrow line. As such, they make all of your kitchen space functional, utilizing every inch of the area.
Made to last
As custom cabinetry is specifically made by cabinet markets manually, it is usually built with high quality craftsmanship using quality materials for a final product that is simply a work of art. This is why they are often considered as quality productions that are made to last.
Get in touch now for a consultation
During these changing times, it would be a great investment to have a kitchen you love. With people spending more and more time at home, why not treat yourself to a kitchen that has you satisfied every time you walk in? Working with a kitchen designer such as Nima Kitchens can help you achieve the perfect custom design you desire for your kitchen. By enlisting a custom designer for your kitchen, it's a guarantee that you'll get what you pay for and will eventually have the kitchen that becomes a warm centrepoint for your home.