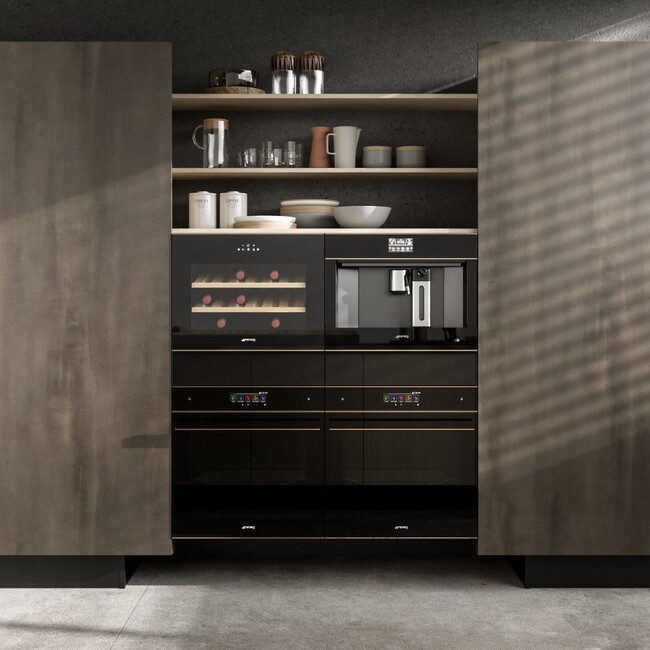 Open shelves are a timeless, classic kitchen design. Of course, just like any design trend, there are naysayers, but the upsides far outweigh the negative aspects. The previous blog laid out the merits of open shelving in detail. But how do you decorate these open shelves? If you are pondering this, Nima Kitchens, a leading kitchen and bath manufacturer in Toronto, lists 5 excellent ways to go about it.
Decorating Open Shelves 101
Strike A Balance Between Utility And Aesthetics
If you are clueless when it comes to styling open shelves, balance is the best option. Decorate your shelves with some aesthetic plants and frames to impress your guests. Also display everyday use items like mugs, kitchenware and even cookbooks. Try to match your custom kitchen's colour palette for a minimalist look or opt for something more colourful if you are aiming for contrast.
Say Cheers With Wine Glasses
Impress your oenophile guests by displaying opulent and slender wine glasses. Hanging shelves are best for this purpose. Pair the glasses by displaying a couple of wine bottles as well. Perfect the look by adding some books or small plants.
Show Off Your Serveware With Pride
For a simple yet elegant design, display your precious serve ware to impress your dinner guests. This only works for delicate china or crockery, so if you have plastic serveware or lackluster porcelain dishes, it's best to swap them out for something grander.
Play With Contrasting Textures For A Rustic Appeal
Bring out the beauty of contrasting textures by opting for stone and wooden ware. Pair them together on your open shelving and let their unique colours and textures create a delightful contrast. Be sure to remove any plastic ware or appliances as it can ruin the aesthetic.
Can't Go Wrong With Vintage Pieces
Breathe new life into your kitchen decor by putting vintage vases, urns or trinkets on display on your open shelving. Pair them up with rustic jewelry boxes where you can hold loose items like keys or change, ensuring it is elegant yet useful.
At the end of the day, there is no limit on decorating open shelves, but these 5 options are a solid place to start. For more ideas on decorating your kitchen, reach out to us at Nima Kitchens today. A leading kitchen and bath manufacturer in Toronto, our experts have the insight and creative vision to help you design the custom kitchen of your dreams.