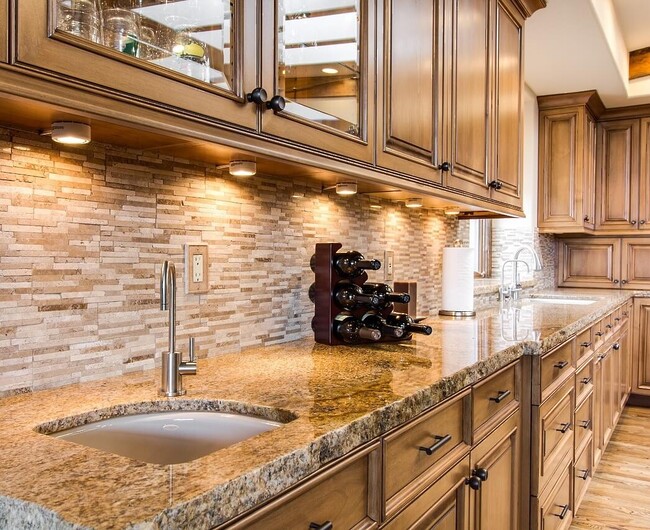 A well-designed kitchen is the pride of any homeowner. But when it comes to kitchen design, sinks are an afterthought. Most kitchens feature a single sink with varying styles such as farmhouse sinks, integrated sinks, top mount and under-mount sinks. Adding a prep sink to the space improves functionality and aesthetics. So if you are looking for a revamp, you can achieve your vision by opting for a prep sink instead of replacing the main one. Still not convinced? Here are 4 reasons why a prep sink is an excellent design choice.
Why Choose A Prep Sink?
Make Your Space More Efficient
Add some functionality to your modern kitchen by adding a prep sink. Make cooking and cleaning a breeze by installing a stylish prep sink and a second kitchen island. Improve your everyday cooking routine with this streamlined design, or use it to entertain guests as you prepare your meals.
Emphasize Hygiene
If you really value hygiene, then a prep sink is important. Ideally, install a prep sink near the back door of the kitchen so people can wash their hands as soon as they enter the space. If the main sink is occupied with dishes or is in use, use this sink to prep food away from the dishes. Don't hesitate to give up on some countertop space and add a prep sink.
Double The Style And Elegance
If you have an ornate sink and faucet, a prep sink will double its beauty and charm. For instance, a brass sink will look even more chic with a twin. Pair them side by side or install them on opposite ends to strike a balance. Accentuate the brass sinks and faucets with matte black hardware for a bold, opulent contrast.
Prepare Hassle-Free Meals
Call your friends and family to help prepare a hearty meal with a prep sink. The convenience of two sinks makes it easier to cook and clean faster. Use it to do dishes or to prep food without waiting. Make your meal prep and clean up a breeze with a prep sink.
For more ideas on adding prep sinks, farmhouse sinks, cabinets, kitchen islands, range hoods and other accessories to your modern kitchen space, reach out to us at Nima Kitchen & Bath today. We are a popular contemporary kitchen and bath manufacturer in Toronto. Contact us today and our experts will help you design the kitchen of your dreams.